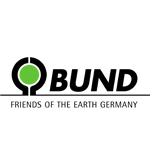 Der Bund für Umwelt und Naturschutz Deutschland (BUND), Landesverband Baden-Württemberg e.V., ist Teil der größten, internationalen Umwelt- und Naturschutzbewegung der Welt, Friends of the Earth. Rund 620.000 Mitglieder und Spender*innen machen den BUND zum größten Umwelt- und Naturschutzverband in Deutschland. In Baden Württemberg engagiert sich der BUND seit über 50 Jahren für den Erhalt einer lebenswerten Zukunft, für Natur, reine Luft, sauberes Wasser und gesunde Lebensmittel. Heute ermöglichen das rund 95.000 Unterstützer*innen, davon 5.000 ehrenamtlich Aktive, 80 hauptamtliche Mitarbeiter*innen
und 30 Bundesfreiwillige, Absolvent*innen des Freiwilligen
Ökologischen Jahres sowie Praktikant*innen.
Ansprechpartner für HdM-Studierende
Herr Fritz Mielert
Referent für Umweltschutz
Bund für Umwelt und Naturschutz Deutschland (BUND), Landesverband Baden-Württemberg e.V.
Marienstraße 28
70178 Stuttgart
Telefon: 0711-620306-16
Fax: 0711-620306-77
E-Mail: fritz.mielert@bund.net