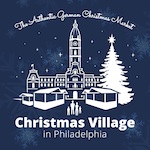 Internship in Event Management / Event Merketing (m/w/d)
Dieses Jobangebot ist abgelaufen.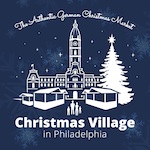 German American Markting, Inc. specializes in the organization and production of authentic German Christmas Market events in the USA. As of now, we run two of the biggest markets of its kind inside the States: Christmas Village in Philadelphia and Christmas Village in Baltimore. Both markets have won multiple awards, with Christmas Village being names "Best German Christmas Market in the United States" a couple of years ago.
Our headquarter is located in Philadelphia, but we have offices in Baltimore as well. We're a young and dynamic event team which is looking forward to welcoming new interns for our peak time each year.
Further Info:
www.philachristmas.com
>> www.facebook.com/philachristmas
>> www.instagram.com/philachristmas
www.baltimore-christmas.com
>> www.facebook.com/bmorechristmas
>> www.instagram.com/bmorechristmas
Contact for HdM Students:
German American Marketing, Inc // Christmas Village
Nancy Schmalz
COO/ Projekt Manager
611 Spring Garden Street
Philadelphia, PA 19123
United States of America
Tel: +1 443 760 0689
E-Mail: schmalz@philachristmas.com