Auf der Suche nach qualifizierten Young Professionals? Egal ob für Praktika, Abschlussarbeiten, Studentenjobs oder Festanstellungen – hier finden Sie die Profile von motivierten HdM-Studierenden.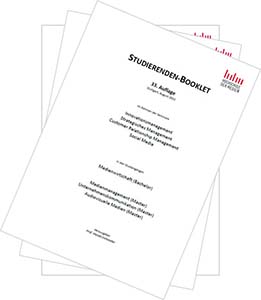 Disclaimer an Unternehmen / Personalberater: Die Profile der Studierenden sind in den Booklets mit deren expliziten Einwilligung publiziert. Gehen Sie mit diesen Informationen vertrauensvoll um. Wir haben über diesen Weg seit 2005 Generationen von Studierenden interessante Jobangebote ermöglicht und möchten dies auch gerne weiter tun.
Keinerlei Vertriebs- und Verkaufsaktionen an die Studierenden genehmigt!
No sales activities of any third parties permitted!
No hosting of booklets on third party sites permitted!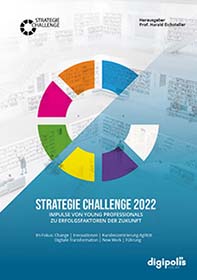 Unsere eBooks Strategie Challenge 2022 und Strategie Challenge 2022-23 bieten Impulse zu Erfolgsfaktoren der Zukunft mit aktuellen Fokusthemen. Die Young Professionals der Masterseminare von Prof. Eichsteller erstellten unter der Federführung von jeweils zwei Studierenden und den Masteralumnis vom digipolis Verlag die Publikationen.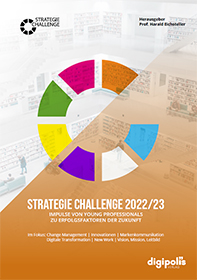 Download 2022-23