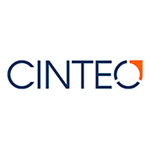 Während die Automobilbranche weiter wächst, stellen sich den OEM schon heute nie dagewesene Herausforderungen.
Kundenanforderungen, kürzere Technologiezyklen und der zusätzliche Druck zu innovieren verändern die bisher erfolgreiche
Wertschöpfung nachhaltig. Fähigkeiten für digitales Customer Engagement, E-Commerce und Geschäftsmodellentwicklung sind kritische Erfolgsfaktoren.
Wir stehen für Digital Leadership und basieren unser Versprechen auf absoluter Kunden- und Potential-Orientierung. Wir fragen "wie?" und nicht "ob?". Wir glauben an Ökosysteme und Fähigkeiten. Wir haben schon immer anders gedacht als die meisten und kennen nichts außer "out of the Box". Wir stellen unsere Werte und unsere Kultur regelmäßig auf die Probe und hinterfragen uns jeden Tag.
Wir sind agil denkende und arbeitende Experten im digitalen und mobilen Handel und fokussieren uns auf die Themen Customer Engagement, Data-driven Marketing und Off-board-Services für Connected Vehicles. CINTEO liefert digitale Lösungen für das Produkt- und Service-Portfolio von Mercedes-Benz. Weltweit.
Ansprechpartner für HdM-Studierende
CINTEO GmbH
Human Resources
Breitscheidstraße 10
70174 Stuttgart
Frau Gesa Heinemann
Tel: +4971118423-0
E-Mail: jobs@cinteo.de