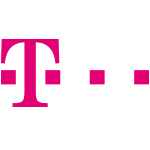 ++ Wen wir suchen: Persönlichkeiten! ++
Bachelor, Master, Magister oder Diplom: Bei uns ist jeder Abschluss willkommen.
Wir bieten vielfältige Perspektiven für Schüler, Studenten, Absolventen und Professionals. Auf dieser Seite erwarten dich Jobangebote, Events, Neuigkeiten und viele Karrieretipps für deine berufliche Zukunft.
Wir suchen Persönlichkeiten, die ihre Ideen teilen und uns dabei helfen, technologische Innovationen in erstklassige Produkte und Lösungen zu übersetzen. Menschen, die Dinge aus einem anderen Blickwinkel betrachten und Bestehendes hinterfragen. Teamplayer, die mit Leidenschaft Zukunftsthemen der vernetzten Welt mitgestalten wollen.
++ Warum Telekom? ++
Was uns verbindet. Unsere Vision von der digitalen Zukunft!
Gefühle festhalten. Erfahrungen austauschen. Ideen teilen. Sich miteinander zu vernetzen, liegt in der Natur des Menschen. Als eines der weltweit führenden Unternehmen der Kommunikations- und Informationstechnologie arbeiten wir stetig an unserer Mission, Menschen zusammenzubringen – auch über Tausende von Kilometern hinweg.
Unsere Innovationen sind dabei nicht nur die Wegbereiter für diese digitale Zukunft. Sie entstehen selbst in einem Arbeits- und Unternehmensumfeld, in dem das Teilen von Ideen an vorderster Stelle steht – und scheinbar Unmögliches Wirklichkeit werden lässt. Um die weltweite Vernetzung voranzutreiben, nutzen wir die besten Tools und Technologien, lernen ständig dazu und wachsen an unseren Herausforderungen.
Es ist dieses inspirierende Arbeitsumfeld, das uns dazu befähigt, Außergewöhnliches zu leisten. Dabei wissen wir, dass wir mit unserer Arbeit mehr als nur nützliche technologische Entwicklungen bieten: Indem wir Menschen überall auf der Welt miteinander verbinden, gestalten wir auch die Gesellschaft von morgen.
Deutsche Telekom. We shape the digital world to bring people closer together.
Ansprechpartnerin für HdM-Studierende
Deutsche Telekom AG
Nadine Mühlbradt
HR Marketing
Fasanenweg 5
70771 Leinfelden-Echterdingen
Telefon: 0711 999-8555
E-Mail: nadine.muehlbradt@telekom.de