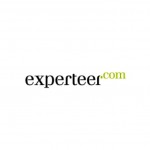 Experteer, Europe's executive career service for senior-level professionals, operates websites in ten European markets and features more than 80,000 job opportunities targeted at the high-end job market. Thanks to the premium services provided by Experteer, candidates can access the confidential hidden job market through a discrete network of recruiters and over 10,000 selected headhunters.
With superior recruitment solutions for companies, agencies and headhunters, Experteer provides access to more than 4 million senior level professionals and executives from all over Europe. The online career service provides advice with dedicated and an experienced team of recruitment experts.
Experteer managed to monetize both the B2C and the B2B side of the market in a unique freemium business model.
Ansprechpartner für HdM-Studierende
Simon Zuschlag
Senior Marketing Manager
Sales and Customer Acquisition DACH
Experteer GmbH
Lenbachplatz 3
80333 München
Telefon: +49 (0)89 – 552793 251
Fax: +49 (0)89 – 552793 101
E-Mail: simon.zuschlag@experteer.com