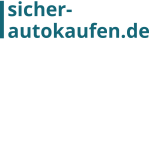 sicher-autokaufen is a pre-founded start-up with the vision to revolutionize the used car market among private individuals. By means of a digital service we want to enable both buyer and seller to feel comfortable when buying or selling a car. What PayPal is for used items, we want to become for used cars. This includes, for example, digital escrow payment and protection against fraud and damage.
Our small team (Stuttgart/Munich) is characterized by open communication and wnership. It is important to us that everyone contributes their individual strengths to bring added value to the team. Having worked together for 10 months we achieved partnerships with several product-related partners and were accepted into the fintech accelerator "fintogether" in Stuttgart leading to our first office.
If you have any question, do not hesitate to drop us a line. We're looking forward to having a virtual coffee (or tea) with you and tell you more about your future favourite job.
Let's get in touch: info@sicher-autokaufen.de